The Narcotics Control Commission (NACOC) has apprehended a Kenyan national, Njeri Mary, 35, for smuggling 11.04 kilogrammes of cocaine worth $309,120 at Kotoka International Airport (KIA) in Accra, Ghana. The suspect was arrested during routine checks at the arrival hall after disembarking from a South African Airways flight from Nairobi to Accra via Johannesburg.
NACOC officials discovered the concealed drugs inside packages of Cremora food found in her luggage. Preliminary questioning revealed that the suspect had confirmed possession of the consignment in her luggage, leading to her arrest for further investigation.
The exhibits have been sent to the Ghana Standard Authority (GSA) for analysis and report, while the suspect is being held in prison pending further investigations and prosecution.
NACOC has assured the public of its commitment to reducing the drug trafficking threat to the country. The Commission used the opportunity to remind the general public that the possession and transportation of illicit drugs without lawful authority is illegal and punishable under sections 40 (1) and 41 (1) of Act 1019 of the Narcotics Control Commission Act 2020.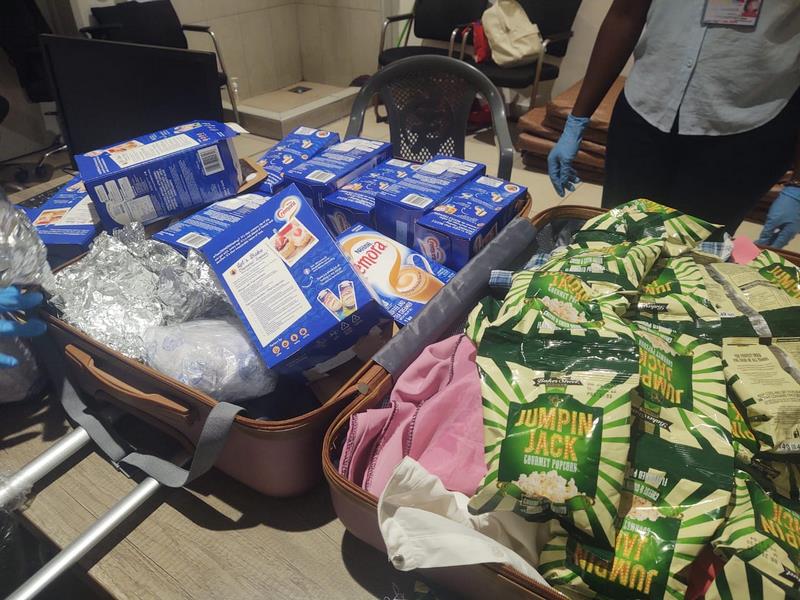 Drug trafficking has been a major concern in Ghana, and the government has intensified efforts to tackle the issue. The country has witnessed a rise in drug trafficking in recent years, with cocaine being one of the most commonly trafficked drugs.
The arrest of Njeri Mary is a significant achievement for NACOC, and it highlights the importance of routine checks and vigilance at entry points. The successful operation will serve as a deterrent to drug traffickers and send a strong message that the government will not tolerate any form of drug trafficking in the country.
The NACOC's commitment to reducing drug trafficking is in line with the international community's efforts to combat drug trafficking, which poses a significant threat to public health and security. The public is urged to collaborate with law enforcement agencies by providing relevant information that can help curb the menace of drug trafficking in Ghana.