A little after midnight on 6 September, 2022, Musah Mustafa emerged from his thatched-roof hut to relieve himself and saw four cars speeding towards his tiny village.
Mogyigna was barely a village. With just a handful of family homes and two dozen people in total, it was more like a dot in the middle of an expanse of farmland in northern Ghana. Cars were a rare sight during the day, let alone at night. Musah hid behind a tree and watched. When he saw armed men from the cars approach the two homes, he shouted in an attempt to wake the other residents.
But before anyone could act, the men entered the huts and forcibly removed four children, carrying an 11-year-old girl called Fatima by her arms and legs from the room where she had been sleeping with her grandparents.
A gun pointed at her neck, Fatima's grandmother Sana pleaded with the men. She did not understand why the children were being taken away. Two of the children's uncles were also taken. Sana feared she would never see her relatives again.
In the eyes of Mogyigna's villagers, a violent kidnapping had taken place.
But this was not a kidnapping.
Officially, it was a rescue operation carried out by Ghanaian police officers, under Ghana's Human Trafficking Act. The children were transferred into the care of social services.
The operation was instigated by a US-based charity, International Justice Mission (IJM).
With around $100m (£78m) in funding annually over the past two years, IJM is one of the world's leading anti-trafficking organisations.
In the UK, IJM says it can count on the support of nearly 300 churches, and more than £220,000 ($280,000) was raised last year from churches and other donors by IJM UK to support activities in Ghana.
But according to an investigation by BBC Africa Eye, IJM has removed some children from their families in cases where there was scarce-to-no evidence of trafficking.
According to our reporting, this aggressive approach may have been fuelled by a target-driven culture inside IJM.
We found two documented cases of rescue operations in which children were forcibly, traumatically and unjustly removed and the children's relatives prosecuted as child traffickers. One of the cases was Fatima's.
In Ghana, IJM focuses on rescuing children who have been trafficked to work as slave labourers on Lake Volta, one of the world's largest man-made lakes.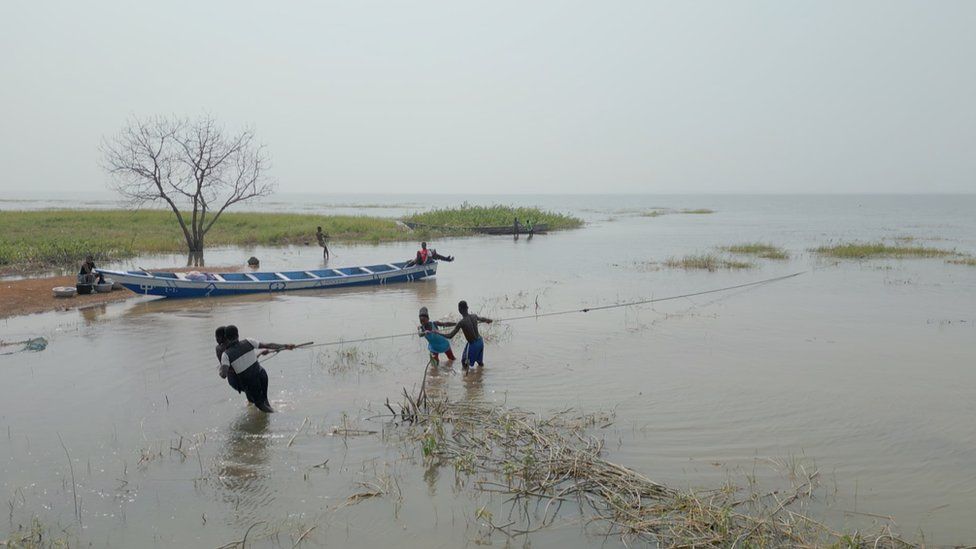 About 300,000 people depend on the lake for their livelihoods, and children work in the local fishing industry under varying degrees of exploitation: some support their families in fishing, others are hired to work under boat masters for little or no pay.
There is very little independent data on how pervasive the child-trafficking problem is on Lake Volta. A 2016 study by IJM indicated that more than half of all children working on the lake were victims of trafficking.
In 2015, the charity began rescuing children who were spotted in canoes on the lake, but in 2018 it switched to night raids of on-shore locations where children were said to be kept overnight.
The raid that night in the village of Mogyigna was one such mission. It was dubbed Operation Hilltop.
Africa Eye began investigating IJM after becoming aware of concerns over their work in Ghana and placed an undercover reporter on the staff at the charity.
As Operation Hilltop unfolded, we were able to monitor what staff were saying to each other on an IJM WhatsApp group. We also gained access to social services' documents relating to the case, giving Africa Eye an unprecedented insight into the planning, execution and aftermath of the IJM's rescue mission.
That evidence shows that while IJM was telling their partners in both the police force and social services that the four children had been trafficked, internally the charity had reached a different conclusion.
An IJM legal officer said in an internal message sent after the raid that the charity had already concluded there were "no elements of trafficking" in the case of Fatima and two of the other children taken that night from Mogyigna. Only one of the four cases, Fatima's cousin Mohammed, included elements of trafficking, according to the legal officer – a conclusion that is disputed by Mohammed's family.
But the mission to remove all four children, aged between five and 11, went ahead anyway because IJM concluded the children were at risk of being used for child labour, an issue that, although serious, would not have merited such an aggressive raid.
The internal messages said that as the children were not in school and "working between the hours the law states they should not work, and deprived of good health then there was a need to rescue them [as they were] being used for the purposes of child labour".
Fatima and the other three children were housed at an IJM-partner shelter, separated from their relatives for more than four months, before an investigation by Ghanaian social services concluded the children had not been trafficked and they should be reunited with their families.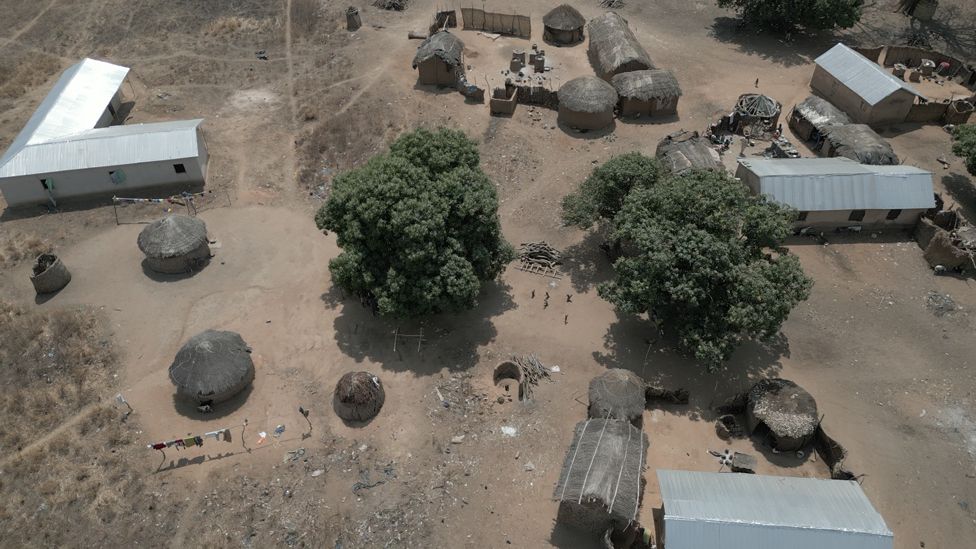 Fatima is now back in the village, under the care of her grandmother Sana, while Mohammed's father decided the boy should live elsewhere, as did the father of the other two children.
When Africa Eye visited Mogyigna, five months after the rescue, villagers there told us they were happy the children had been returned, but they said the after-effects of Operation Hilltop were still being felt.
Fatima said that she was afraid the BBC team had come to take her away again.
"I was terrified and I started crying," the 11-year-old said about the night of Operation Hilltop. "I thought they were taking us away to kill us. We didn't know where they were taking us."
While in the shelter she thought her "grandmother, grandfather, uncles had died".
"When I was taken away, I cried a lot while thinking about my family," she added.
Fatima's uncles, Nantogma Abukari and Sayibu Alhassan, were arrested during the operation.
They were prosecuted on charges of child trafficking and child labour and spent all their savings to attend court and bail hearings. Every return trip to court cost them more than 1,500 Ghana cedis ($132; £104) in travel – the equivalent of almost two months' work.
Prosecutions are an essential part of IJM's anti-slavery model, as the charity argues they serve as a deterrent. Court documents show that an IJM lawyer stood in for the state prosecutor in one of the court hearings.
The uncles' case was eventually dropped and their names cleared, but it continues to dog them. Some members of their family no longer speak to them, they said, driven by a suspicion that they had "colluded" in some way "with the people who took the children away".
Responding to the BBC's inquiries about Fatima's case, IJM maintained that its mission had successfully relocated the four children with their fathers to a safer location.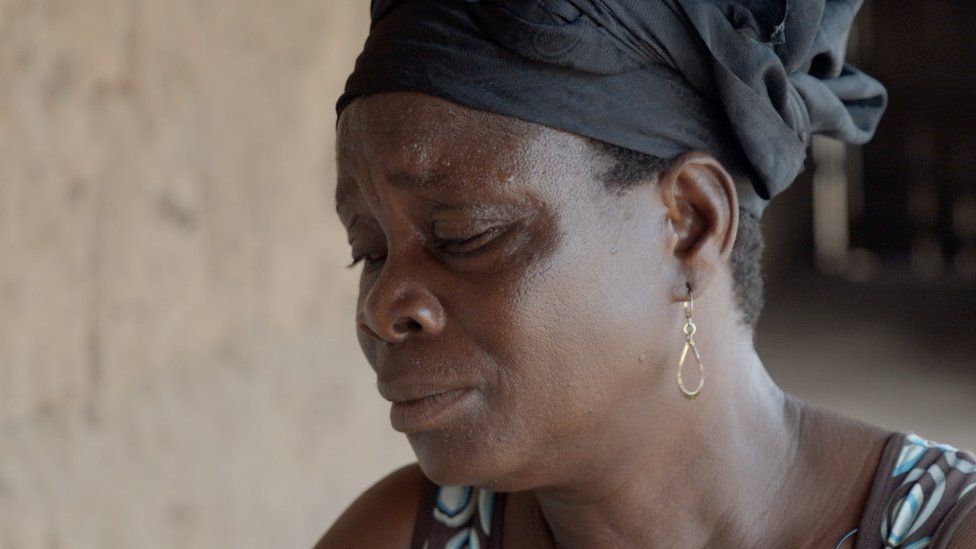 During Africa Eye's investigation into Operation Hilltop, a second problematic rescue came to our attention. A 2019 operation had removed a boy and his sibling from their family and led to the children's mother, Mawusi Amlade, being sentenced to five years in prison for child trafficking.
The most painful aspect of prison, Ms Amlade said, was to be separated from her children, unsure about what had happened to them.
"I had no idea where my children had been taken, I kept thinking about them, more than anything else," she told Africa Eye.
Two years later, in a bizarre turn of events, Ms Amlade's conviction was quashed after an intervention by another US NGO, the Sudreau Global Justice Institute – a partner of IJM.
Sudreau not only freed Ms Amlade through an appeal process, but also advertised her case in a fundraising campaign as a miscarriage of justice.
In an Instagram post that was later deleted, Sudreau's official account described Ms Amlade as a "mother of two falsely convicted of a serious crime".
Four years on, Ms Amlade has still not been reunited with her children.
Sudreau told the BBC that it acted independently from IJM, despite the partnership, and that there was no conflict of interest.
In a statement, IJM said that it "does not decide whether a possible child trafficking case is pursued or whether any individual is arrested or prosecuted with offences".
The undercover Africa Eye reporter joined several conversations that may help explain what was going wrong in a charity whose mission was to help the poor.
In a secretly filmed conversation with a senior IJM staff member, the reporter was told IJM staff needed to rescue a set number of victims and secure a set number of prosecutions every year. Another staff member said that IJM staff were denied pay rises or were at risk of being sacked if they did not reach these targets.
In a separate conversation, the reporter asked an IJM investigator what would happen if staff on a mission were unable to take the children away. "We can't say we didn't get even one, we need to get some," the staff member replied.
Dr Sam Okyere, a senior lecturer from the University of Bristol who worked on Lake Volta conducting field research into child rescue operations, reviewed the secretly recorded conversations and expressed concerns about the apparent target-driven culture.
He told the BBC that jobs at IJM are well paid and sought after.
"The fear of losing a coveted position would mean that people would go the extra mile to meet the targets," Dr Okyere said.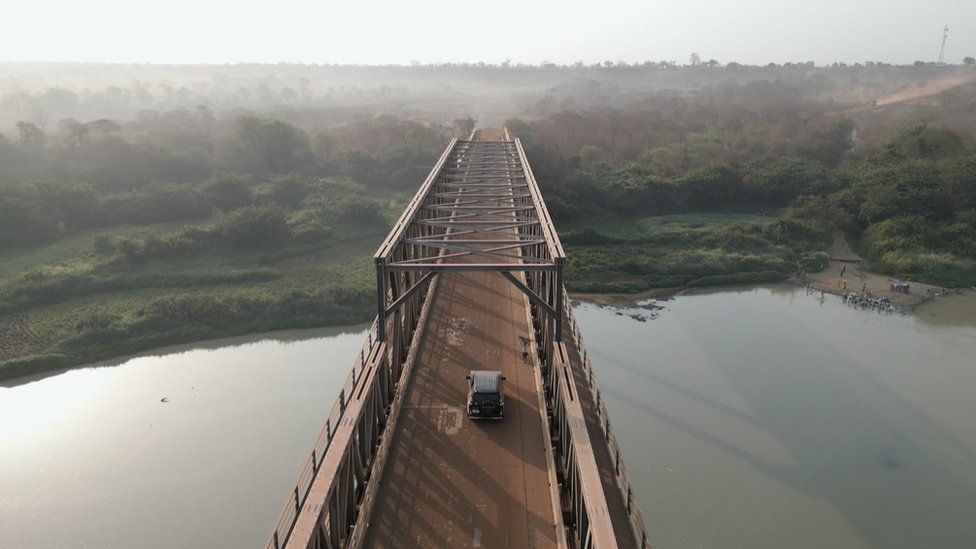 With regard to the claims of a target-driven culture, the charity said: "IJM Ghana sets targets in order to evaluate impact so that we can provide the most effective support to authorities to stop child trafficking."
IJM denied that staff were penalised if they failed to meet targets.
It said the charity's Ghana's team was "led and staffed by Ghanaian nationals who support the Ghanaian authorities to bring trafficked children to safety, help restore survivors' physical and mental wellbeing, and stop those responsible for illegally exploiting children".
It added: "Our approach always has the welfare of the child at its core. The 76 operations that IJM Ghana has supported have led to hundreds of children being brought to safety by the Ghanaian authorities."
IJM has released cinematic promotional videos for its work in Ghana. In one, actors play out the emotional moment when a boy is reunited with his grandfather after being rescued from the lake. In its marketing material, the production company which made the video said it helped raise about $1.25m in donations to IJM.
But when Fatima, a real child with real people caring for her, was allowed back to her village, there was no such embrace.
Fatima's grandfather, who had watched as armed men burst into his home and took his granddaughter away, died while she was in the shelter.
"My grandfather was very loving, he used to give us gifts," Fatima said. "When I came back, I was crying and wondering, since my grandfather has left us, where would we see him again?"